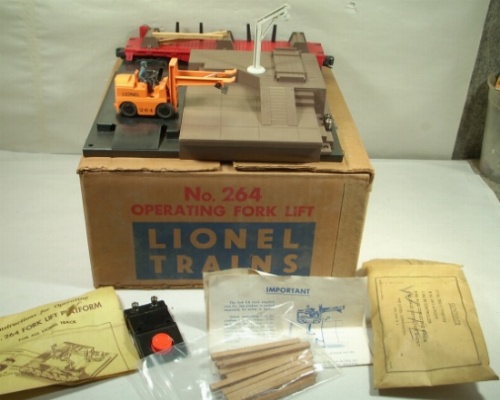 Lionel made the 264 forklift set from 1957-60. Everything included with the set is shown above except the box inserts.
This is a neat accessory. the forklift grabs a single wood beam from the 6264 flatcar, and backs away from the car. It then pivots to the side and drops the beam. It does this until one side of the car is unloaded. Then you have to move the train a few inches to allow the forklift to unload the other side of the car.
The Lionel 6264 flatcar with lumber is packed in the box without it's own box. The 6264 box is worth 4-5 times as much as the flatcar itself.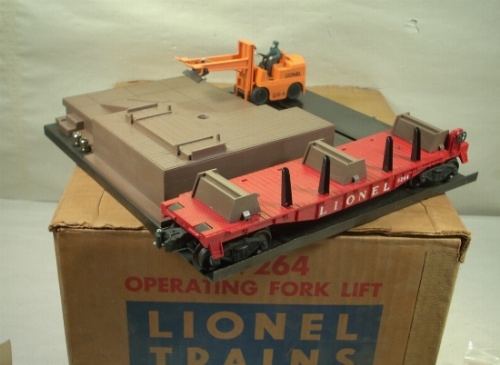 There are no variations of the flatcar or forklift set.