Lionel 2820 Floodlight Car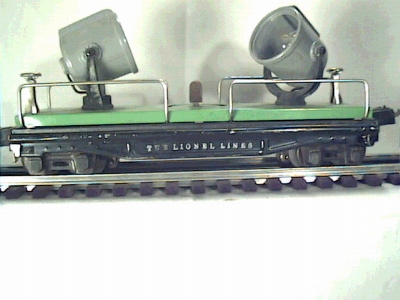 The 2820 Floodlight car was cataloged by Lionel from 1938-42. The first version had nickel plated lights, and the second version had gray painted die cast lights. The cast light version is much harder to find. The searchlight car with cast lights has a dished frame.
The 2820 is the same as the Lionel 820 Floodlight car but has automatic couplers. The switch on the top allows the user to turn the lights on or off.