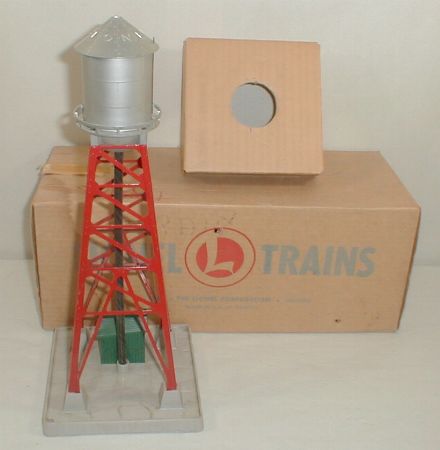 Lionel made the 193 industrial water tower from 1953 to 1955. The light on the top of the tank blinks.
There is supposed to be a red lens on the top of the tank. It's the same part as the lights on the 252 crossing gate.
The tower comes with either red or black or black sheet metal structures. Red is shown above. Black brings a premium.
Copies of this tower have been made recently by Lionel and MTH.