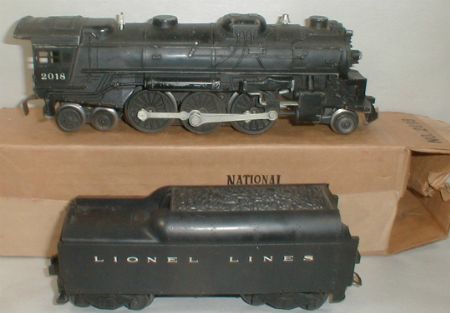 Lionel made the 2018 steamer from 1956 to 1959. It's the same as the Lionel 2037, but doesn't have Magnetraction. The 2018 came with or without a whistle tender.
The 2018 has a metal boiler, smoke and 3-position e-unit.
Lionel made a few rare blue 2018 locomotives as samples for a boys train. The boys train wasn't produced because the girls train didn't sell very well.