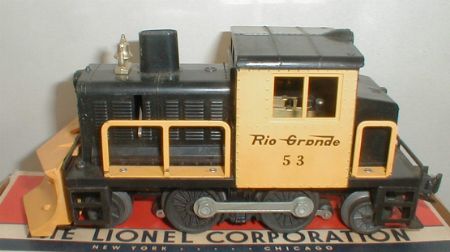 Lionel introduced the 53 Rio Grande snow plow in 1957. It was made through 1960. Two versions were produced. The version shown above with the A in Grande backwards, and a correct A version. The backwards version is much more common.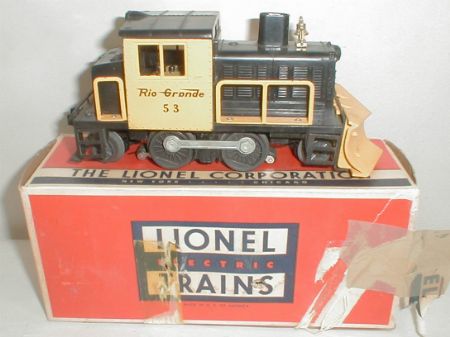 The 53 snow plow is capable of pulling a few cars, but not a long train. This type of loco is called a Motorized Unit by collectors.
When found today the window struts on the 53 are usually broken. This happens when the loco is picked up by the cab. If you are buying a small switcher, check to make sure the struts are not repaired or cracked.
Since 1980, Lionel has made snow plows in many road names with the 53 cab. The same cab without the attached plow was also used on the small military switchers.