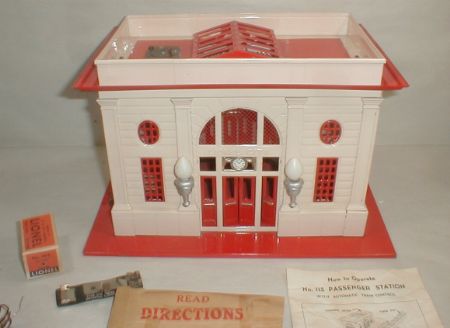 Lionel added a stop mechanism to the popular 112 station in 1935 and called it the 115 stop station.
The station can be found with two different shades of red. Either lighter red as seen here, or a slightly darker shade of red that was produced only in 1935.
This station is the same as the Lionel 117, but has added lights beside the doors.
The station was also made in the postwar period. It's the largest Lionel station made after the war.
Clean examples like the one shown above will bring a large premium.
Reproductions of this station have been made.