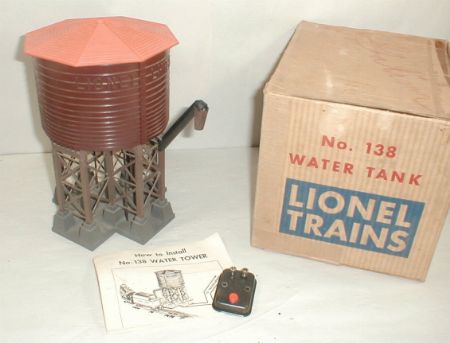 Lionel reintroduced the 30 water tower in 1953 as the 138 water tower. The 138 is the same as the 30, except the 138 has a plastic base.
The 138 water tower first came with a gray roof. Later versions came with an orange roof as shown here.
When a 90C controller is pushed the spout lowers.
Lionel has made similar water towers in the modern era. MTH also makes a copy of the 138.