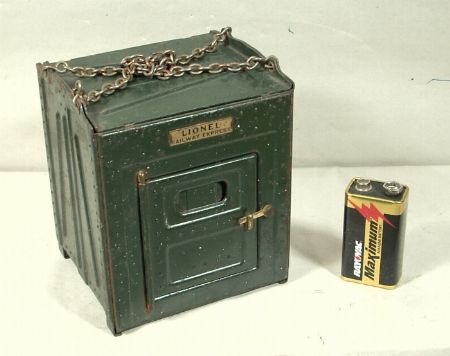 Lionel introduced the merchandise container in 1930. They were sold in a set of three, and designed to fit into the 212 and 512 gondolas. They were cataloged through 1938, but probably weren't made after 1934. Lionel changed the plates from brass to nickel in late 1934, and these are only found in brass.
There is supposed to be a paper label in the top of the door saying "Manufactured under license granted by LCL Container Corp.," but it's missing from the one shown here. LCL stands for "Less Than Carload."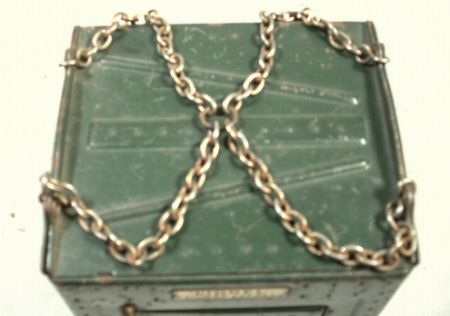 Until 1932 they came with chains as shown here. After 1932 the containers were sold without chains. I think you got one set of chains with three containers. The containers could be lifted from gondolas with a 219 crane.
Here's a close up with the door open: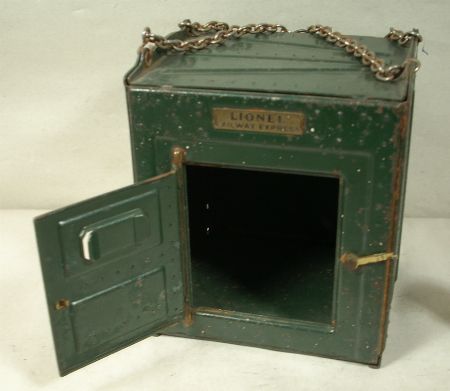 Reproductions of these have been made by at least two companies. MTH and T-Reproductions. The box with three containers is somewhat rare and a nice set with a crisp box will bring a small premium.