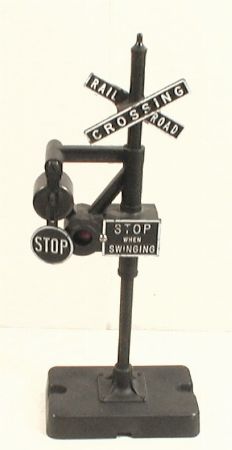 Lionel introduced the 140 automatic banjo signal in 1954. The 140 was cataloged through 1966. These were also sold by MPC, and cannot be differentiated without the box.
The signal uses a vibro motor to make the sign go back and forth. The vibro motor requires a thrust washer with nipples on it to work correctly. Any parts supplier will have it.
This is a common accessory, that looks good on any Lionel postwar layout.
Lionel currently makes the banjo signal in brown rather than black, and MTH makes them in black.