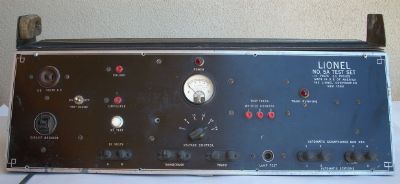 Lionel made a series of test stands for service station use. The one shown here is 5A for 1938 only. In 1939 Lionel changed it a bit and renumbered it the 5B. In the postwar period they made 5C, 5D, 5E, and 5F with different capabilities.
The 5A and 5B test stands tested Standard gauge, O gauge, and OO gauge trains in addition to every type of accessory and transformer Lionel made.
Close ups of the knobs and switches are shown below: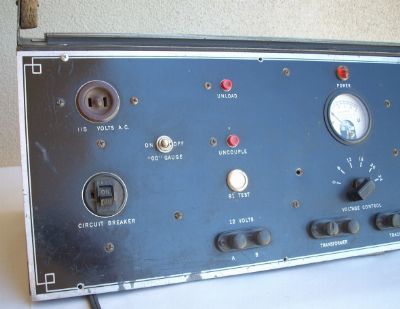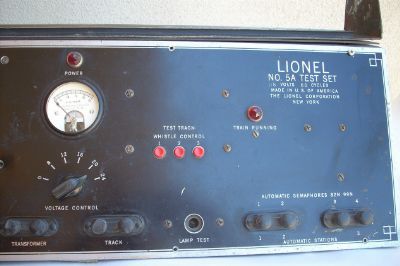 Top view showing T-rail track. I think the end bumpers on this are not correct?
When you connect an automatic station or semaphore to these terminals: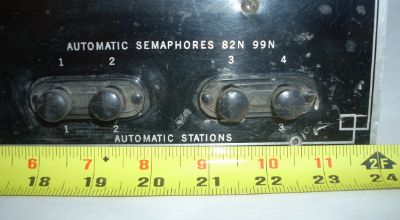 This motor inside the unit simulates a train entering and leaving the block:
Here's an end view: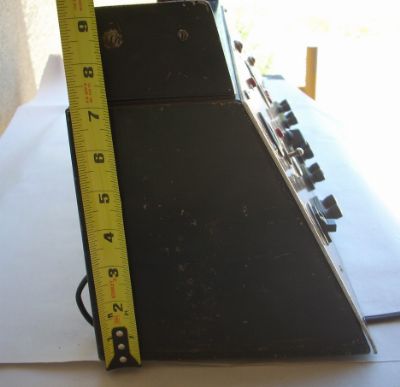 The Lionel 5A tester is 24 inches long, 7 inches wide at the base, and 7 inches tall to the track platform.
The Lionel 5A test stand came with instructions so the service station operator knew how to connect the accessories, and run the diagnostic tests. The instructions with this testor are mimeographed sheets because there weren't enough copies needed to warrant the cost of offset printing. The instructions are held in a common file folder with bent over clips.
Here's a photo of the cover page of the instructions: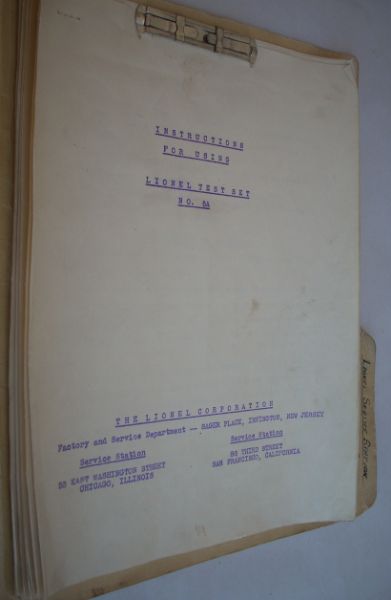 The instructions also include a diagram of the tester itself so it can be repaired if needed. Here's a photo: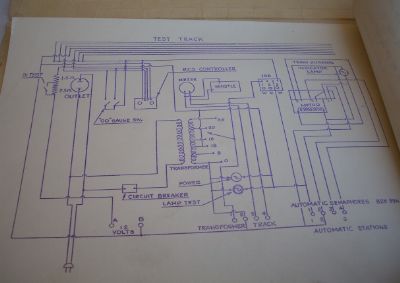 There is a page on the Toy Train Revue website that shows photos of all of Lionel's test Stands along with some other service station tools. Here's a link.