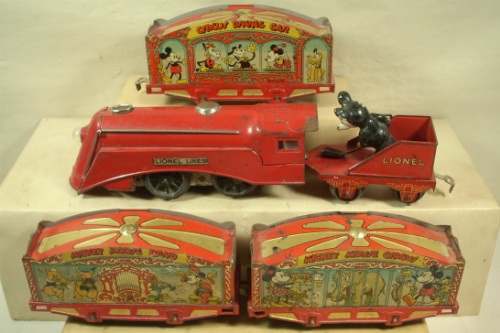 This is a really desirable Lionel prewar windup train set from 1935 only. It's O gauge.
The set is pulled by a 1508 loco with Mickey Mouse stoker tender. Here's a closer shot of the loco and tender.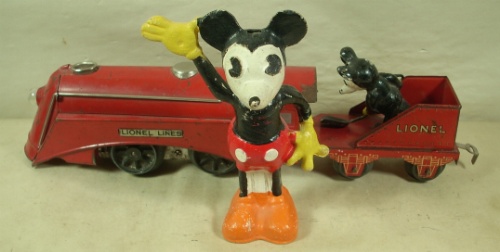 Also shown in the photo above is the composition Mickey Barker. Made of compressed sawdust the figure is very fragile and few survived.
The cars are a 1518 Diner, a 1536 Band Car, and a 1536 Animal car. While the cars share the same body, the litho is different.
When sold the set came with a cardboard tent and tickets. These are seldom seen today, but reproductions have been made.
Pride Lines made copies of this set using an electric motor rather than a windup.