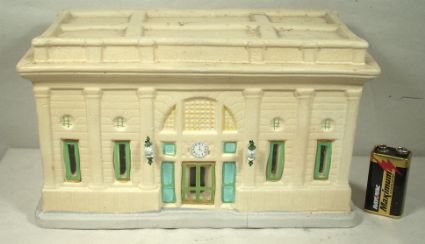 I saw a building similar to this about 15 years ago. I've been looking for one since then. This is a small Japanese – it's marked "Made In Japan" on the bottom – Christmas building. Probably from the 1930s.
It's made of plaster of paris.
The one I saw years ago was about half the size of this one. This one is much more detailed. It has added window frames, doors, and clock.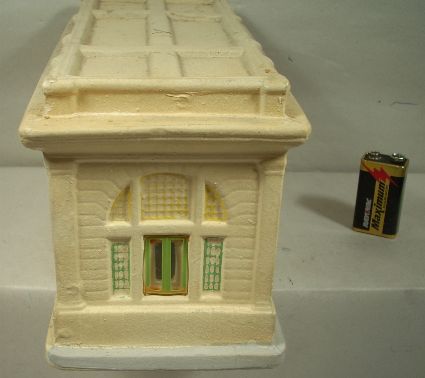 It's painted in the early Lionel colors meaning it was copied from a station Lionel made before 1935. In 1935 Lionel changed the color of the station to red and white and added train control to make the 116 station.
It has a small hole in the back so you can stick a Christmas tree light into it.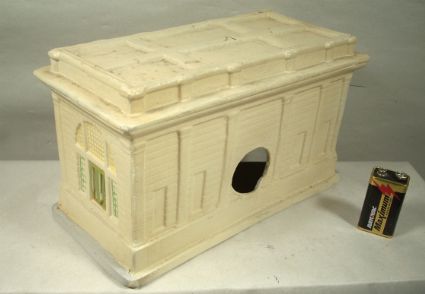 I'd like to get the smaller one.
There are all kinds of Japanese made Christmas buildings around. Some are paper or cardboard, some are composition, and some are plaster. These are commonly called Putz buildings.